Louisville (KY) Chapter
of The Links Incorporated
Linked in Friendship, Connected in Service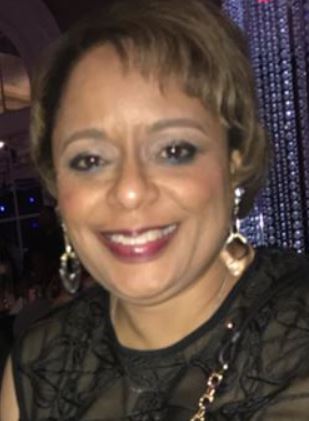 Avadawn Hargett, Ed.D.
President, Louisville (KY) Chapter
Greetings from the President!
On behalf of the Louisville chapter of the Links, Incorporated, I welcome you to our website. In this website, you will find information about our chapter, programs, and service to the Louisville community.  
The Links, Incorporated, Louisville ( KY) Chapter consists  of professional women dedicated to civic, cultural, health awareness and educational community services initiatives.  We are one of 283 chapters of The Links, Incorporated, a non-profit corporation, established in 1946 with a membership of approximately 15,000  women located in 41 states, District of Columbia and the Commonwealth of the Bahamas. For more information see our national website www.linksinc.org 
Since 1951, the Louisville Chapter has a proud history of service to the Louisville community based on our  guiding principles of friendship and service. In 2016, the Louisville (KY) chapter celebrated 65 years of community service. Today, we are pleased to have been Nationally Recognized for our Award Winning and Best Practices programs. Through the years we have provided exemplary community service activities through each of the five program facets: The Arts, National Trends and Services, International Trends and Services, Health and Human Services and Services to Youth.  We have invested thousands of volunteer hours of purposeful service in our local community. 
Please continue to review this website to learn more about the chapter's great programs and services for children, adults, and families. Thank you for visiting our website and we encourage you to support the Louisville community service efforts.
Sincerely,
Avadawn Hargett, Ed.D. 
President, Louisville (KY) Chapter 
The Links Incorporated 
The Links, Incorporated is an international, not-for-profit corporation, established in 1946. The membership consists of more than 15,000 professional women of color in 288 chapters located in 42 states, the District of Columbia, the Commonwealth of the Bahamas and the United Kingdom. It is one of the nation's oldest and largest volunteer service organizations of extraordinary women who are committed to enriching, sustaining and ensuring the culture and economic survival of African Americans and other persons of African ancestry.
Our core values are friendship, integrity, honesty, service, commitment, family relationships, courage, respect for self and others, legacy, confidentiality, responsibility, and accountability. The members of The Links, Incorporated are influential decision makers and opinion leaders. The Links, Incorporated has attracted many distinguished women who are individual achievers and have made a difference in their communities and the world. 
The 5 Facets of Links
The outstanding programming of The Links, Incorporated has five facets. The programs are implemented through strategies such as public information and education, economic development, and public policy campaigns.
Services to Youth
Young people face a number of unique challenges today. They are called upon to maintain a diligent focus on academic development often in an environment which is not hospitable to such pursuits. Our Services to Youth Programs have provided venues where young people who live in one of our communities most challenged neighborhoods can discuss health issues, peer pressure, and their own personal development goals. We've taught etiquette skills, including appropriate table manners and speaking skills. In addition, we've sponsored book clubs and taken young people on a college tour of nearby Kentucky State University. All of these activities have been done in an effort to affirm the value of each child and to remind them that notwithstanding their current circumstances; the sky is the limit!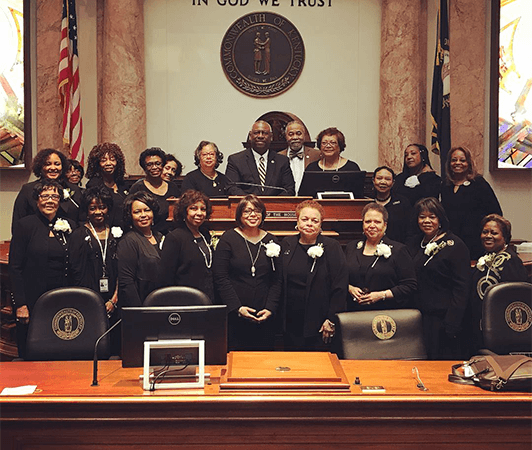 National Trends and Services
The programmatic thrust of this facet has been to provide community programs that increase awareness of issues affecting the quality of life for African Americans. These disparities significantly affect African Americans in the areas of education, income, health, employment, and other social indicators of wellbeing. As the leadership and chapters of The Links, Incorporated examine national trends to plan services that will make an impact on our communities, it is clear that racial and ethnic disparities are the underlying factors that lead to those issues of concern identified and addressed by our programming. This facet focuses on eliminating disparities to reduce barriers to services through leadership, education and service.
International Trends and Services
International Trends and Services focuses upon the educational, health and cultural needs of people of African descent throughout the world. Our activities include economic empowerment, education for youth, health initiatives and public policy leadership in advocating for social justice. Currently, we are working to provide Mama Kits to mothers in developing countries in an effort to reduce morbidity and negative health effects to both mothers and children during childbirth.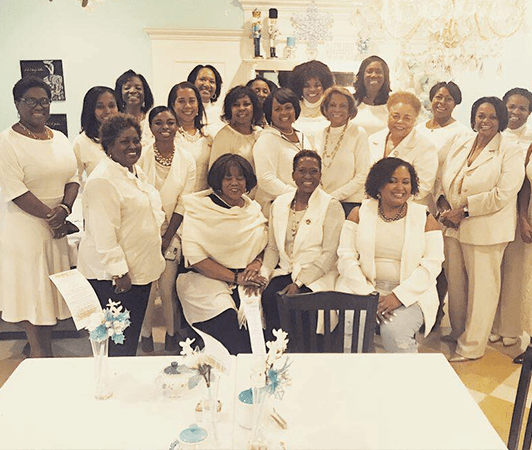 The Arts
The Arts Facet has given the Louisville Chapter of the Links, Incorporated an opportunity to assist children in developing their own artistic talents, create a sense of cultural pride, and inspire children to understand the unique role the arts play in enhancing the quality of life for everyone. We have not only taken children to plays and museums, we have also given them an opportunity to develop their own acting skills and art objects. The Links, Incorporated has a strong and rich record of support for the performing and visual arts, especially where it focuses on the presentation of artists of color.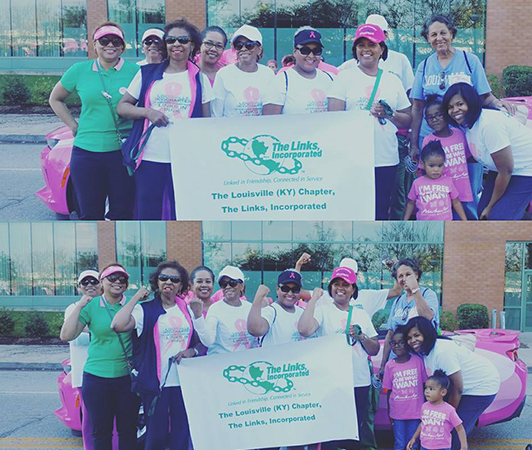 Health and Human Services
The Links, Incorporated has established the Health and Human Services facet in response to the chronic health disparities that persist in our communities and result in the decreased life expectancy of African Americans. This new facet brings greater focus, resources and coordination to The Links, Incorporated's health initiatives already in existence.